Since entering the marketing world Aaron was drawn to analytics and the optimization of media campaigns. With the amount of data and platforms available today the advertising world is an exciting and complex environment. In his current role Aaron is responsible for the day to day management of clients and campaigns. He also evaluates and integrates new products in order to keep ESM clients ahead of the pack. Prior to Electric Symphony Media, Aaron worked at Clear Channel, and Time Warner Cable managing direct and agency accounts. He earned a BA from American University.
Dave has natural curiosity and passion about the future of advertising. With a background in both digital and traditional media, he is continually searching for innovative ways to bridge the power of branding mediums, with the efficiencies of digital marketing. In his current role, Dave is responsible for product development and strategic planning. Prior to founding Electric Symphony Media, Dave spent 12 years working for Time Warner Cable Media (TWC). While at TWC he oversaw digital sales and new products for the New York City Region. He earned a BA in Communications from Clemson University.
Pat has expansive knowledge of the automotive, retail, and entertainment segments. Previously he managed sales at Time Warner Cable Media with responsibilities including conducting strategy and executing media plans for agencies and direct clients. Pat began his career in the Hartford/New Haven market where he gained five years of mid-market experience working for the local ABC affiliate. He then moved to the New York market selling both spot cable and interactive products before moving into management. He earned a BA in Mass Communications from Quinnipiac University.
Graduated from: Johns Hopkins University, BA in International Studies and Political Science
Previous Experience: Research at Asymmetric Studies Institute, ICM Partners, Motion Picture Literary
Likes: Traveling to new places with friends, skiing, trying to watch all the nominated films before the Oscars
Passionate about: Convincing her roommates that there's DEFINITELY enough space in their tiny apartment to foster a dog
Fun Fact: Keeps a personal stockpile of hot sauce in the office
Graduated from: Rochester Institute of Technology, BS in Advertising and Public Relations
Previous Experience: Marketing Manager at Walnut Creek Downtown, Marketing Associate at San Diego Beer and Wine Tours
Likes: Discovering new restaurants
Passionate about: Trying a new cheese at least once a week
Fun Fact: Calls her parents by their first names
Graduated from: Rutgers University, BA in Communications and Public Relations
Previous Experience: Communications Strategy at AARP NJ State Office, Communications Specialist at Siemens Corporation
Likes: Music festivals, pretending she can cook, red wine
Passionate about: Christmas, makeup, and finding the best mac and cheese in the tristate area.
Fun Fact: Has read all 13 of the Series of Unfortunate Events books... three times
Graduated from: Penn State, BS in Supply Chain & Information Systems
Previous Experience: Marketing Services Sourcing Analyst at LogicSource
Likes: Outdoor concerts in the summer, Penn State football, discovering new music, 80s movies
Passionate about: Playing the guitar
Fun Fact: Moved to Spain to teach English after graduating college
Graduated From: Iona College, BA in Marketing
Previous Experience: Marketing & Communications at SCHOTT North America
Likes: Jeopardy, the New York Giants, listening to new music
Passionate About: Stella D'oro Cookies
Fun Fact: Has seen The Shawshank Redemption more than 25 times
Graduated from: University of Delaware, BS in Marketing
Previous Experience: Social Media Marketing at luxury retail brand
Likes: Traveling somewhere new, happy hour, annoying her friends
Passionate about: Taylor ham & bagels
Fun Fact: Swam the the Great Barrier Reef AND skydived, all within 24 hours
Graduated from: Ramapo College of New Jersey
Previous experience: Sales Representative at Northern Eagle Beverage Company
Likes: Working Out, Hiking, Music festivals, and going to the Jersey Shore
Passionate about: Anything Disney related
Fun fact: Obsessed with the Twilight trilogy (team Edward)
Graduated from: Union College, BA in English
Previous Experience: Public Relations and Influencer Marketing at Citizen Relations
Likes: Dining out, travel, running, Hello Sunshine books from Reese Witherspoon's book club
Passionate about: Dark chocolate
Fun Fact: Has hiked Mount Vesuvius
Graduated from: Rutgers University, BA in Economics and Sociology
Previous Experience: Insurance Auditing at Business Credentialing Services
Likes: Traveling, tennis, shooting pool
Passionate about: Visiting Taiwan once a year
Fun Fact: Attended Olympian ran Ping Pong camp at age 10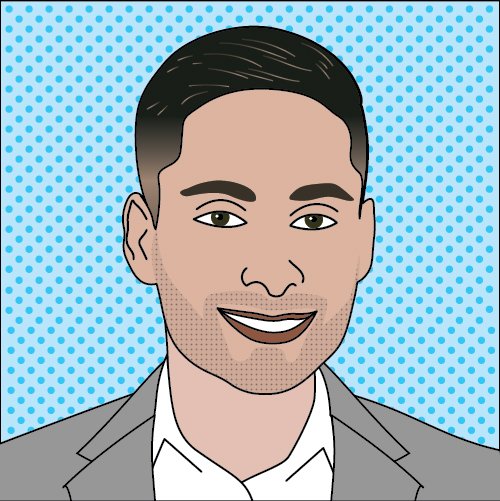 Graduated from: Bloomsberg University, BA in Marketing
Previous Experience: Media Buyer on the Hershey team at Universal McCann, Billing Specialist and Media Buyer on the IBM team (Eightbar) at GroupM
Likes: Spending time with family, being active, eating yummy food
Passionate about: Puppies, Teriyaki chicken
Fun Fact: Agreed to learn salsa, bachata & merengue so his wife would learn to play Fifa with him
Graduated from: Rutgers University, BA in Political Science and Spanish
Previous Experience: Communications Specialist at Fox Valley Literacy
Likes: Writing, knitting and other fiber crafts, Punk music
Passionate about: Political theory, New Wave science fiction
Fun fact: Has traveled to 12 different countries and 4 different continents
Graduated from: Virginia Tech, BS in Fashion Merchandising and Design
Previous Experience: Public Relations and Buying internships at small fashion companies based in NY/NJ
Likes: Reality TV, sushi, Hokie sports (when they're not losing)
Passionate About: Skincare routines and online shopping
Fun Fact: Big fan of 80s music and classic rock- the first concert I ever went to was Pat Benatar when I was 12...everyone else there was over 50
With a background in both advertising and politics, Sarah has mastered the art of translating customer needs into effective marketing strategies. As Account Director, she oversees business development and new customer relationships. Prior to joining Electric Symphony Media, Sarah served as Communication Director for the Kentucky Senate President's Office and most recently with Hearst Television. When not at work she can be found cheering for her beloved Louisville Cardinals with her husband Jay and three children. She earned a BS in both Public Relations and Political Science from Murray State University.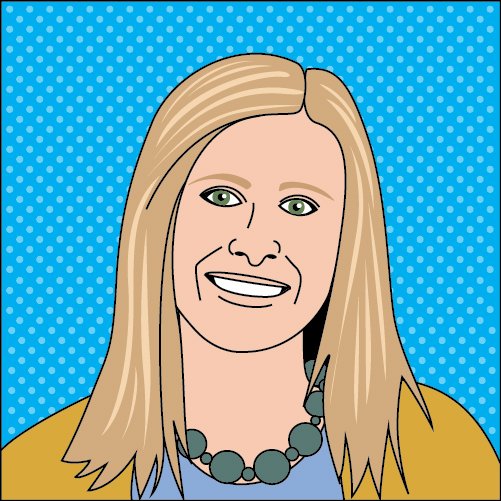 Kristen brings a wide range of experience in Account Services with a background in both the Education and Healthcare industries. She has a unique ability to understand the big picture, while meticulously paying attention to the details that make clients' campaigns a success. As Group Account Director, she oversees customer relationships and strategic account planning. Prior to joining ESM, Kristen worked at ALSAC/St. Jude Children's Research Hospital as well as Sullivan Branding. When not at work she can be found spending time with her husband Mike, and their four children. She has a B.S. in Marketing and Public Relations from Murray State University.